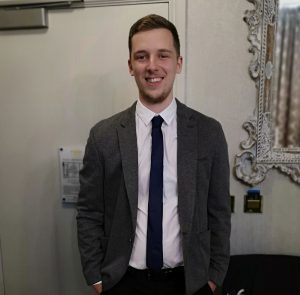 Hello, and thank you for visiting my website! The following page will give you a bit of an overview of me and my copywriting experience. So, sit back, relax, and read on to find out everything you need to know.
Who Am I?
Ever since I can remember, I have had a passion for writing. From studying English in primary school to the present day, it has always been the case.
But, just when did I realise that I wanted to become a copywriter? Well, to answer that question, we'll need to head back a few years.
Back in 2015, my graduation at Edge Hill University brought an end to one of the most exciting periods of my life so far. But, with that particular chapter of my life officially over, I set about putting my skills and experience to good use.
To do just that, I began my career as a copywriter from February 2017 onwards – creating a personal blog to build up a portfolio of my own content. Ever since then, I've never looked back. My career in copywriting continues to go from strength to strength, and I don't intend on slowing down any time soon. So, without any further ado, it's time for you to find out exactly what I can offer you.
What Can I Offer?
Throughout my career as a copywriter, I have built a wealth of experience writing in various niches. This includes the likes of health and fitness, marketing, action/adventure sports, and so much more.
But, even when it comes to subjects I am unfamiliar with, my excellent research skills ensure that I can quickly grasp any topic to make it engaging, informative, and easy to read.
When it comes to spelling, grammar, proofreading, and editing, I pay extreme attention to detail. This ensures that the work I create is always completed to the highest standard possible.
What's more, the content I produce is written with best SEO practices in mind. This includes utilizing relevant keywords that can help to attract your target audience. In turn, this will create the conversions that will soon take your business to the next level.
Here are the services I offer:
Web Page Content
Blog Post Writing
Product Description Writing
Email Marketing Material
Editing and Proofreading
Social Media Management
eBay and Amazon Listing Content
Just take a look at the feedback from my previous clients – it really speaks for itself. I thoroughly enjoy working with clients, and always do my utmost to ensure that their requirements are fulfilled.
If you're reading this about me page, you might well be the client I work with next. So, if you're looking for a copywriter in Manchester or one who you can work with on a remote basis, please don't hesitate to contact me. I shall look forward to hearing from you!